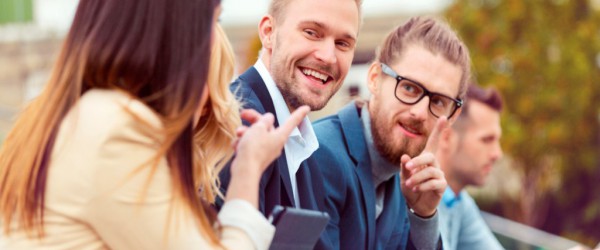 5 Foolproof Ways to Engage Employees in CSR
9 November, 2015

Created By:

Categories:
Many businesses have employees with three types of attitudes towards CSR and sustainability:
1. Committed employees: those who believe strongly in the importance of CSR and sustainability and are willing participants in, and drivers of, initiatives to further these causes
 2. Indifferent employees: those who do not feel strongly about CSR or sustainability and are unlikely to self-motivate to lead initiatives
3. Dissident employees: those who oppose CSR/sustainability in some way, whether it be through vocal rejection and discouragement, refusal to participate in initiatives, or merely quietly held beliefs that CSR and sustainability is an activity with low importance and or value to the organisation.
While it may be unrealistic to expect all employees to be highly committed to CSR and sustainability, there are several communication and modelling actions that organisations can take to maximise employee engagement, motivation and commitment to these initiatives.
1. Lead by example
The values and actions of an organisation's leader/s are very important in developing a CSR positive culture in an organisation. Leaders should verbally communicate with employees the importance the company places on CSR, and visibly embrace CSR practices, including things such as recycling, taking public transport/cycling to work, and volunteering in their community.
 2. Get off to a good start
New employees should be inducted into the company with an overview of its CSR strategy, where to find information, and an outline of the activities they can get involved in. Creating a CSR page, and integrating a direct link to this from the main intranet page, will ensure all new and ongoing employees know where to look for the latest news and to get involved.
3. Be open to options
Providing a range of activities staff can engage in, and encouraging them to come up with their own initiatives. Employees will appreciate the freedom and this approach can result in great ideas being shared and acted upon. It may be beneficial to integrate CSR updates into team meetings to foster discussion and motivation and gather innovative ideas.
4. Consider using incentives
In order to encourage interest, participation and feedback, the organisation could award a monthly "prize" to employees for their sustainability efforts internally (recycling, minimising plastic use, etc.) or for their meaningful volunteer work. The prize could be monetary, an extra day of leave, to a special lunch with senior executives. Award winners could also be identified in a monthly CSR newsletter, which also outlines the activities other employees are participating in.
5. Provide CSR training
Through a web-based central training platform, information based on general CSR information can be shared with employees to grow understanding and support for a holistic CSR approach and its value for customers, employees, the organisation and society.
What strategy do you use to get your colleagues on board with CSR? Or is there a strategy you've heard about that you'd like to try?