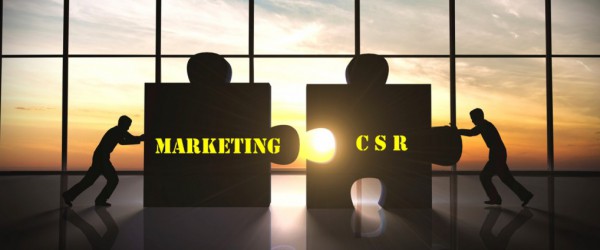 Aligning Marketing with Corporate Social Responsibility
9 November, 2015

Created By:

Categories:
One of the biggest challenges for any department is the need to create ownership across a business so that employees have a vested interest in seeing its success. This is often evident in areas such as marketing and corporate social responsibility, which are often seen as being non-core to job descriptions of most employees.
Both areas share similar challenges within businesses, with each needing to have visibility and impact across all business functions. Unfortunately in many instances this is not the case, with marketing and corporate social responsibility operating as silos with limited scope. Ultimately this diminishes the value and impact that can be created through both of these areas.
While departments are built around functions, there is a need for these areas to operate across a business to influence decisions and demonstrate impact. Successful partnerships not only influence corporate responsibility, but also the interest of individuals so that they become more actively involved in community engagement. Influencing individual behaviour and attitudes can only be achieved if there is engagement and commitment from employees, as much as the business itself.
Fortunately, marketing is the ideal partner to maximise the internal engagement in social impact and corporate social responsibility.
Corporate social responsibility is at its most effective when there is support across a business for its outcomes, and the causes it is highlighting. This approach ensures there is a vested interest in seeing the success of corporate social responsibility and demonstrates it is more than external posturing.
Marketing exists for the sole purpose of creating mutual value, yet this is often overlooked due to a focus on tactics, rather than strategic direction. The concept of customer experience stemmed from the marketing mix, whereby marketing was to have input and visibility across all aspects of a business.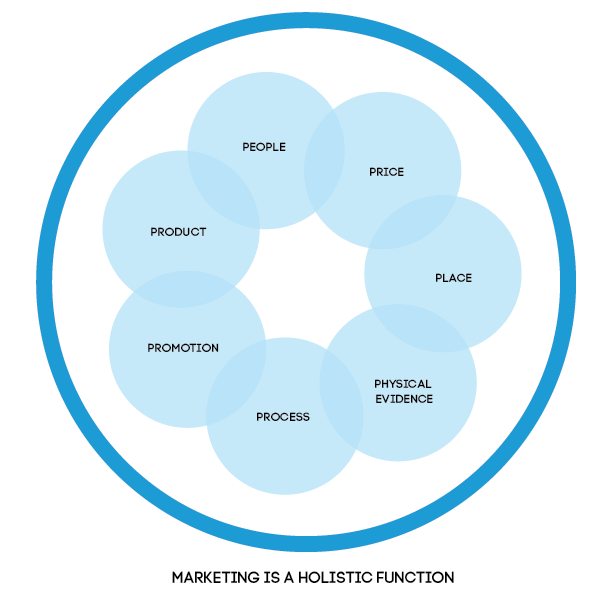 The marketing mix identifies the intended breadth of marketing, with corporate social responsibility having an impact of several of these areas. Combined, the two functions can demonstrate the positive social impact that can be achieved.
Aligning marketing and corporate social responsibility is dependent on leveraging the strengths of each function:
Begin by involving the wider business in determining key social priorities, what causes resonate and how can employees contribute to the outcome?
Link causes with volunteer opportunities and existing employee strengths to maximise involvement. Identify the personal outcomes that will be achieved if an employee commits to the cause. This may take the form of professional development, the harnessing of new skills or expanding opportunities.
Ensure that your community partners are a natural fit for the business to create lasting connections that can deliver mutual value. Corporate social responsibility needs to deliver a tangible outcome and this should include value to the business. Identify if the partnership creates new connections, or if connects to core ethos of the business. These outcomes extend beyond the feel-good aspects of corporate social responsibility, but also demonstrates a practical return that can be achieved.
Develop metrics that can measure social impact and align these outcomes to the goals of your community partners. Consider funds raised and volunteer hours as inputs into the wider outcomes that assesses the delivery of services, and what this means to the recipients of the organisation.
Move beyond trending causes into those that have a natural alignment with interest with your stakeholders. As a business you can demonstrate additional value to your partners or clients by aligning with causes that resonate.
Marketing is a natural partner in demonstrating both the internal and external value from these partnerships. Outline why the partnership has been formed, the impact that will be created and why stakeholders should become actively involved. Communicating the partnership is one aspect, but greater value is achieved through quantifying the impact.
Combined, marketing and corporate social responsibility can increase participation in partnership and maximise the impact that is created.