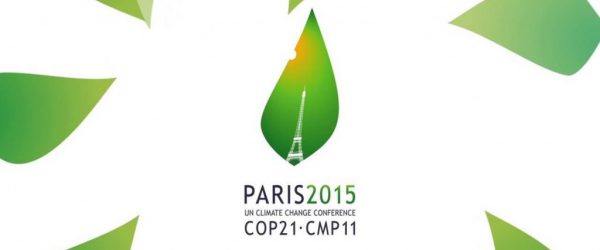 Climate Change, Companies and COP 21: The time for action is now
In December 2015, over 190 governments will meet at the 2015 Paris Climate Conference, or "COP 21", aiming to achieve a legally binding and universal agreement on climate change, with the ambitious goal of keeping global warming below 2°C, the threshold beyond which science tells us climate change risks become unacceptably high.
More specifically, the agreement will have four components:
a legal agreement;
national commitments from individual countries in relation to reductions in greenhouse gas emissions (the Australian Government submitted its Intended Nationally Determined Contribution ("INDC"), an economy-wide target to reduce emissions by 26 – 28% below 2005 levels by 2030, in August);
an economic plan; and
concrete commitments to action by non-government actors.
Why does this matter to business?
Climate change poses one of the most significant global risks for business. It also represents a significant opportunity to innovate for a low carbon future.
In turn, business has a stake in the outcome of COP21, which will shift the global and national policy landscape around climate change. If the desired outcomes are achieved at COP21, business will have greater certainty to make long term decisions in relation to strategy and investment, and greater incentives to innovate and decarbonise.
How can business take action?
Caring for Climate (C4C) is the UN's platform for business leadership and action on climate change, led by the UN Global Compact, UN Environment Programme and UN Framework Convention on Climate Change. In Paris, the Caring for Climate Business Forum will bring business leaders and investors together with governments and the UN to advance the climate agenda, and Australian businesses are encouraged to attend.
Companies are also being encouraged, through CDP and the We Mean Business coalition which the UN Global Compact and C4C support, to make commitments to climate action in the lead up to COP21. Seven specific commitments are being sought, including:
putting a price on carbon: that is, putting an internal price on carbon that is material enough to impact investment decisions and drive down emissions;
engaging responsibly in climate policy: to internally audit activities that influence climate policy, ensure the company's activities on the issue are consistent, and communicate policy positions;
setting science-based targets: to set targets for greenhouse gas emission reductions that are consistent with the level of decarbonisation required by science to limit global warming to less than 2°C.
To date, over 350 companies globally have made commitments. Just last week, Australia's Origin Energy became the first company globally to commit to all seven initiatives.
In addition, companies are called on to advocate publicly, and send a message to government that business supports a robust agreement that will get the job done.
Ultimately, there is much at stake for all of us, and COP21 is a critical opportunity for companies to step up to the plate to not only shift how business is being done, but to demonstrate leadership by calling on governments to step up too.
Find out more
If you'd like to find out more about how your company can get involved and take action on climate change ahead of COP21, please get in touch (secretariat@unglobalcompact.org.au).