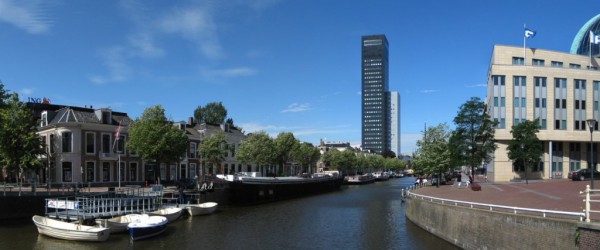 CSR and Cities: Building True Liveability
With the current call for global partnerships to drive and resource the new Sustainable Development Agenda, the private sector is becoming increasingly aware of the importance of its CSR activities, not only in terms of ethical business practices, but also in its role in global leadership.
The urban environment is one that offers fertile ground for collaboration and action around corporate social responsibility. Whilst the pathways for embedding CSR principles in day-to-day corporate decision-making and actions are largely a matter for individual companies, processes around ensuring effective public-private and civil society partnerships to support sustainable development in the urban environments in which companies operate are needed but less clear. So how can businesses contribute to the new urban agenda and enhance the ecosystems in which their goods and services are delivered?
An Australian based international programme is working to engage the private sector in tackling urban challenges. The Cities Programme, the urban arm of the United Nations Global Compact, is based in Melbourne and provides a platform for city governments to join forces with their business community and civil society to collaboratively tackle sustainable development on a local level. Through this framework, termed the Melbourne Model, business communities are playing a leading role in shaping cities that drive positive economic, social and environmental change.
Sustainable Urban Development and the Private Sector
There are many reasons to look locally to cities for CSR engagement. For the first time in history, over half of the world's population – almost four billion people – lives in urban areas. This figure is expected to surpass six billion by 2045.
Managing urban areas is one of the most important development challenges of this century. Cities that fail to build ethical futures will become less attractive as the homes for the talent that they badly need in a post-industrial, knowledge-driven global economy.
Cities are centres of business and education that attract highly skilled workers. They are sites of competitive advantage that serve as hubs for networks of the global skills economy. They are home to some of the world's largest companies, which depend on safe, stable and productive business environments to carry out core business and earn profit.
City liveability is a key driver of economies worldwide, yet cities face unprecedented challenges related to social equity and justice, environmental sustainability and governance.
Cities are responsible for more than 70 per cent of global greenhouse gas emissions. They are grappling with climate change, increasing occurrences of disasters and fragility in infrastructure. Issues connected to growing poverty, inequality and housing affordability, together with dwindling resources and ongoing corruption, present formidable challenges to city governments across the globe.
In this context, strengthening private and public sector collaboration is essential to increasing the liveability and resilience of cities. As Jeffrey Sachs has argued, sustainable development should matter to the private sector as it has the potential to unleash a wave of growth-creating investments. More importantly, corporate leaders are citizens. They too have a role creating a world in which future generations can live and prosper. They have the skills and resources to make significant contributions to the future we want to have or, as recently stated in terms of the new SDGs, 'the humanity that we want to be'.
Promoting 'Ethical Cities' in Melbourne
Australia is also a site where the ethical framework that drives, or is required to drive, our cities is in the spotlight.
Tim Costello, CEO of World Vision Australia, will be leading off an international conversation that will address the question of what it means to live in an ethical city.
Tim will be joined by innovators in leading cities from across the Global Compact Cities Programme international network, and private sector leaders from Asia and Australia.
The 'Ethical Cities' seminar is an Urban Thinkers Campus, hosted by the UN Global Compact -Cities Programme, World Vision Australia and RMIT University.
The Urban Thinkers campuses are an initiative of UN-Habitat, and are part of the preparations for Habitat III, the United Nations Conference on Housing and Sustainable Urban Development.
The Melbourne Urban Thinkers Campus will examine issues identified under the theme of social cohesion and equity, and will contribute to the ongoing policy dialogue around a new Socio-Cultural Urban Framework. The Campus will also explore the interconnections between liveability and its ethical underpinnings.
The private sector will play an important role in this strategic dialogue, which is conceived as an open space for critical exchange between urban researchers, professionals and decision-makers who recognise urbanisation as an opportunity that can lead to positive transformation. It is also intended as a platform to build consensus between partners engaged in addressing urbanisation challenges and proposing solutions for the urban future.
More Information
For more information about the Urban Thinkers Campus and how you can get involved, please click here or contact Felicity Cahill, Manager, City Engagement and Projects, UN Global Compact – Cities Programme (felicity.cahill@citiesprogramme.org).
Featured image: Leeuwarden's project as an Innovating City in the Cities Programme builds on developing technologies to successfully address global water challenges to include economic revitalisation, increased employment, stimulation of business in the city and building community awareness and culture in relation to water in the region. WaterCampus is a key partner in this project and stimulates cooperation between national companies, research institutions and governments in water technology to achieve synergy in innovation, education and entrepreneurship at a global level. PHOTO CREDIT: United Nations Global Compact – Cities Programme © 2015