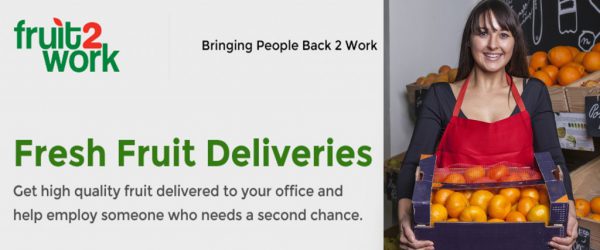 An innovative solution to former-offender unemployment
As a prison psychologist the feeling of powerlessness is all too familiar. The client you worked with for months – who clawed his way back from pathological substance abuse, who promised he was never coming back – is on the list of new prison receptions.
According to the latest Victorian Ombudsman report, over 44% of adults released from prison will return within two years. Today it was David* who had returned. Knowing that few employers are willing to hire a former-offender, particularly a parolee, David secured work by keeping his legal status private. While on parole, David was required to attend regular appointments with his parole officer, participate in random drug testing, and regularly see his drug and alcohol clinician. These parole requirements are in place for good reason. The process of reintegrating into the community is fraught with obstacles and these measures are in place to help navigate these challenges.
Nevertheless, these requirements make it very difficult to hold down a full-time job. David managed this dilemma as best he could but inevitably missed some parole appointments due to his work duties. His parole was eventually cancelled for failure to comply with the conditions of his parole.
Barriers to Employment for Former Offenders                                            
The Australian Institute of Health and Welfare highlights the many benefits employment provides former offenders and their families. Employment is strongly linked to decreased rates of reoffending, gains in confidence, an increased sense of self-worth and financial security. Former-offenders like Nicole* know these facts all too well, yet she remains unemployed months after completing her parole. Nicole lacks the skills, work-experience and self-confidence to compete in today's labour market. Without a leg up, Nicole is unlikely to be able to successfully compete for entry level work. Without work, former-offenders like David and Nicole face an uphill battle to reintegrate into mainstream society.
The solution – supported employment opportunities – fruit2work
Doron, a psychologist at Barwon prison, had seen many stories similar to David and Nicole. He teamed up with Ariel, a management consultant with experience helping social enterprises, to form a social enterprise – fruit2work. The enterprise uses an innovative model to support people who need a second chance back into the workforce by selling fruit boxes. It provides high quality fruit boxes to offices in Melbourne and employs former offenders to collect, pack and deliver the boxes.
Recognising that employment isn't the only factor to helping people reintegrate, fruit2work has partnered with two fantastic charities (Taskforce and First Step) who will provide work-ready employees and ongoing counselling as they transition back into the workforce.
There are numerous benefits to the fruit2work model:
For customers:
Have a great story to tell – fruit2work provides companies with a great example of corporate social responsibility to share with their customers, to attract potential talent, and to make employees proud of the company they work for.
Support the mission using their existing supply chain – many companies already pay for a fruit delivery service. fruit2work allows them to help re-build the lives of rehabilitated former-offenders with money they already spend.
Brand alignment – fruit2work are offering their biggest supporters and customers real estate on their prized brown fruit boxes
For employees:
Ongoing support – fruit2work is partnered with two experienced charities – TaskForce and First Step. Both charities have extensive experience working with former-offender populations. These charities assess the work readiness of potential employees, provide them with ongoing support via counselling and medical services, and support them toward sustainable and fulfilling employment.
Blended model – fruit2work employs both former-offenders and other workers. Research shows that this integration better facilitates reconnection with the mainstream community.
Part-time work as a gateway – employees will work part-time to make for a smoother entry into the labour market.
Where are they now and how you can support their mission?
fruit2work is already in operation in multiple Melbourne CBD offices. It aims to hire its first employee in June. If you're interested in addressing this social challenge and receive a great product at the same time, the solution is simple: Get your next box of fruit delivered with fruit2work!
Webpage: http://www.fruit2work.com.au Phone: 1300 414 183
*name changed for privacy reasons