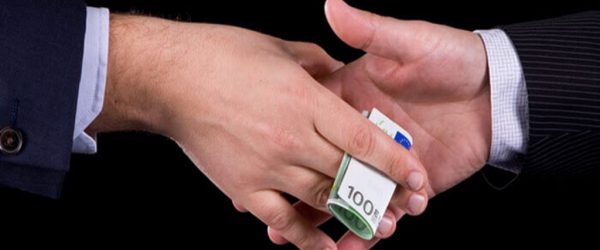 Report: Bribery & Corruption Risk on the Rise
15 March, 2016

Categories:
Bribery and corruption risk continues to confound many companies, and as compliance officers and governance professionals struggle to keep up with regulatory changes, one thing is certain: this year, companies believe they will face an increased risk of corruption due to global expansion.
That's one take-away from Ethisphere and Kroll's 2016 Anti-Bribery and Corruption Benchmarking Report. The report, titled, "The Year of Global Expansion and Enforcement," polled more than 250 compliance and governance officers, where 54 percent believe that an uptick in third party relationships may increase their company's exposure to risk. The report shows that companies are still flummoxed by aggressive global regulations, a lack of comprehensive due diligence and oversight of third parties.
The brighter part of the picture, however, is that survey respondents are seeing more engagement from the board and CEOs as bribery and corruption issues have crept up to the boardroom agenda. Forty-seven percent of respondents noted that their company leadership is "highly engaged" in anti-bribery and corruption efforts. But many still cannot say whether their board (33 percent) or own CEO (26 percent) is involved—leaving considerable room for improvement in this area.
The survey also asked respondents about their confidence in catching different kinds of misconduct, and employee misconduct was clearly the area companies feel the best about. Confidence in detecting books-and-records violations fared only slightly better than confidence in catching third parties. Thirty-six percent of participants reported high confidence in their ability to detect books-and-records violations, and 52 percent reporting slight confidence. This was a significant increase over last year, when approximately half of the survey's participants reported feeling less than confident.
Other key findings include:
Third parties represent a persistent risk, but some pitfalls are preventable: Forty-seven percent of respondents deal with more than 1,000 third parties, while 17 percent deal with more than 25,000 in a given year. Much of the data suggests that companies might be growing overwhelmed by managing such volumes of third party relationships, with almost half of the respondents reporting that they do not have enough resources to support their organization's anti-corruption efforts.
Organizations are "buying" risks along with their M&A transactions: Last year was a major year for M&A activity. While M&A represents key growth opportunities for the business, compliance officers rarely—if ever—participated in the transaction early enough to be able to exert an influence in the due diligence process. Only 72 percent of respondents indicated that they had anti-corruption measures or programs in place for M&A transaction targets.
Concerns over personal liability are growing: Almost one-third of respondents (29 percent) indicated that they are more concerned about personal liability than they were in prior years. This remains a hotly debated topic in the governance community and according to the report, compliance professionals, and company boards, are expected to grapple with this issue of personal liability throughout 2016.
"Companies are clearly better prepared to address risk proactively when senior leadership engages" said Erica Salmon Byrne, EVP of Governance and Compliance, Ethisphere. "It is heartening to see these numbers, which we believe reflect an understanding of the importance of this critical risk."
This article by Aarti Maharaj was first published by Ethisphere.