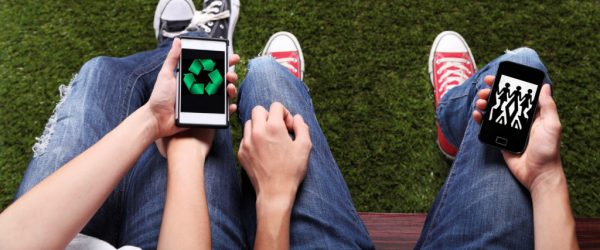 Study: Reaching Millennials with CSR Communications
23 November, 2015

Categories:
From buying products associated with a cause they care about to using their online networks to amplify social and environmental messages, Millennials are universally more engaged in corporate social responsibility (CSR) efforts, according to the newly released 2015 Cone Communications Millennial CSR Study.
The study, the most comprehensive snapshot of how Millennials engage with CSR efforts in the U.S., reveals more than nine-in-10 Millennials would switch brands to one associated with a cause (91% vs. 85% U.S. average) and two-thirds use social media to engage around CSR (66% vs. 53% U.S. average).
With different priorities and drivers, a 'one-size-fits-all' message won't inspire mass action within this generation. To appeal to a diverse Millennial audience, businesses need to understand the unique drivers and preferences of each segment to tailor their content, communications and channels for greatest impact.
Millennials Use Social Media to Amplify for Impact
Millennials, as digital natives, believe social media can be their megaphone to make an impact on issues they care about. This group is far more likely to use social media to address or engage with companies around social and environmental issues (66% vs. 53% U.S. average). Although most Millennials turn to social channels to share and learn, there is also a portion that uses this medium as an avenue to participate in a direct dialogue with companies or contribute to CSR efforts:
38% share positive information about companies and issues they care about (vs. 30% U.S. average)
33% learn more about specific companies and issues (vs. 27% U.S. average)
26% share negative information about companies and issues they care about (vs. 21% U.S. average)
18% directly communicate with companies around issues (vs. 14% U.S. average)
17% contribute directly to an effort led by a company (vs. 12% U.S. average)
Millennials have come of age, into the shopping aisles and the workplace. This hyper-connected generation is consuming media at an unprecedented pace. With social and environmental issues constantly in their social media feeds and inboxes, they simply can't ignore how their decisions impact the world around them.
Reaching Millennials with CSR Communications
Engaging Millennials in CSR efforts can trigger a positive advantage to company reputation and bottom-line. Millennials want companies to tell them how they are striving to improve the world around them and more than nine-in-10 (93%) feel better about companies upon learning of those efforts.
However, companies must reach Millennials with the right content via the preferred mix of communications channels.
Traditional communications channels just won't cut it with this wired audience. Although Millennials still look to the product package as a valuable resource for CSR information (19% vs. 18% U.S. average), they are more likely to utilize social media than the average American (18% vs. 12% U.S. average) and less likely to see advertising (11% vs. 17% U.S. average) as effective.
And Millennials want to be entertained and engaged with CSR content – this group prioritizes videos (36% vs. 29% U.S. average), infographics (26% vs. 16% U.S. average) and games (15% vs. 8% U.S. average) when learning about company CSR commitments.
The shift from traditional advertising to social media will be game-changing moving forward as companies try to break through to this always-on audience. In a world where CSR content and messages must compete for attention against cat memes and trending hashtags, it's more important than ever before to bring CSR information to life through compelling content, visual storytelling and interactive experiences.
Learn more about this study here.