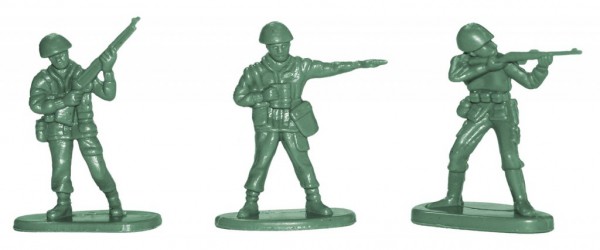 When good soldiers turn into bad apples
A National University of Singapore study finds that shoving the concept of corporate social responsibility down the throats of employees may be counterproductive.
Employees not only have to worry about their performance at work, but increasingly, their bosses want them to show that they are good corporate citizens as well. They have to ask themselves questions such as "How can I give back to society?" or "How can I help my company give more than what it takes from the planet?" even as they strive to get their work done well.
Forcing corporate citizenship down employees' throats, however, can result in employees feeling entitled and even rebellious; quite contrary to what corporate citizenship is originally intended for. In fact, according to a study by Dr Sam Yam Kai Chi, an Assistant Professor of Management and Organisation at the National University of Singapore (NUS) Business School, employees pressured into corporate citizenship can develop a sense of entitlement that leads to negative behaviour and deeds.
The study, aptly titled 'Turning Good Soldiers into Bad Apples: Examining when and why Citizenship Behaviour Leads to Deviance', surveyed 845 employees from China and the United States. It found that workers whose companies demanded involvement in corporate citizenship endeavours viewed their good deeds as a boost for their moral credentials. As a result, they end up perceiving their enhanced credentials as an entitlement to behave negatively.
Cheating, cursing, quiet resistance
The results of the study indicated that those who feel pressured to be good corporate citizens were more likely to make fun of and curse at colleagues at work. Other deviant behaviours included taking property from work without permission and neglecting to follow their manager's instructions. Some survey participants even admitted to cheating in order to gain extra compensation.
"Engagement from corporate citizenship becomes less sustainable when they are demanded from people. People feel begrudged towards those who compel them to engage in such acts. This creates a quiet resistance that leads to negative acts and behaviour," said Dr Yam. The desired positive effect on employees of corporate citizenship could be better achieved if there is a solid appreciation and understanding of the concept emanating from a company's top management.
"And this value can go a long way," said Junice Yeo, Director of Southeast Asia for global sustainability consultancy, Corporate Citizenship, which is well known for advising global firms such as food giant Unilever and agriculture firm Golden-Agri Resources. "There is immense potential for organisations to realise their own social purpose in business. This intangible value gives their employees and customers the kind of brand trust most companies spend years cultivating," she added.
"Corporate community investment done with the mindset of knowing what impact the organisation wants to achieve is already half the battle won. And it isn't rocket science. It is a matter of setting out an objective, and sticking to it like a long term goal," Yeo said.
Make corporate citizenship intrinsic
Dr Yam's study findings align with this concept. "In order to make a sustainable impact, organisations should cultivate a mind-set that values the intrinsic value of corporate citizenship," he said.
To do this, the study offered some suggestions, including walking the talk; highlighting stories of employees who enjoy being a corporate citizen for the sheer joy of it without any extra compensation from management; offering informal rewards such as public recognition in lieu of monetary reward; and implementing corporate citizenship company-wide instead of letting it reside in just one department, usually, the corporate social responsibility department.
Companies which are now seeing the business advantage of doing the greater good will need to strive to get their employees to buy into the corporate citizenship philosophy.
This article by Ping Manongdo was originally publsihed on Eco Business